A WOMAN ON A MISSION.
Barb Stegemann's fearless pitch on CBC's Dragons' Den made her the first woman from Atlantic Canada to land a venture capital deal.
The best selling author and seasoned business woman has been delivering talks and providing strategy for decades to advance socially conscious goals. Stegemann's gift is waking up others to their purpose and she draws from the stoic wisdom of the great philosophers she writes about in her book, The 7 Virtues of a Philosopher Queen – a woman's guide to living & leading in an illogical world.
Her fragrance brand, The 7 Virtues—handpicked for Sephora's new transparency-minded hub, Clean—sources fair-trade raw materials from farmers in economically depressed areas: vetiver from Haiti, patchouli from Rwanda. 'Make perfume not war,' goes the tagline, and with orange blossom supplied by former poppy growers in Afghanistan, it rings true.

Fiorella Valdesolo and Laura Regensdorf. Vogue
Barbara Stegemann, the founder of The 7 Virtues, is leading a revolution with her fragrances that source orange blossom and rose oils from Afghanistan. This Canadian company is far more than just a beauty or fragrance brand; it's a movement to use business as a vehicle for peace and commerce in conflict zones.
You were a resounding hit at the Halifax Entrepreneurship Expo!!!! We received a great deal of feedback and attendees shared they felt you were the best speaker.

Your sense of humour and the way you engaged the audience is still buzzing in our community.
I am writing to say thank you for the inspiring talk you gave to the Sobey MBA students as a part of their professional skills development program. The student response was overwhelmingly positive and I have had a number of students approach me to say they thought you were one of the best speakers we ever had in our program.
We had the pleasure of having Barb Stegemann as a speaker June, 2011 to wind up our year and she exceeded all expectations.

We had many women tell us that she was the best speaker she had ever heard and another who thought she could make a living as a stand-up comedienne.
But Barb Stegemann, a social entrepreneur who first launched her line of natural ethical fragrances, The 7 Virtues, around nine years ago, also saw the potential to affect positive change through her work. After her friend was wounded in the war in Afghanistan, Stegemann began to research the situation in the country and learned that much of the strife was driven by economic instability. She established a perfume company in order to support local farmers, originally in Afghanistan and help them establish a secure livelihood by growing crops that are often exploited or underpaid for by the mainstream beauty industry. Now the company is helping farmers all over the world.
Barb Stegemann: living her dream without your permission.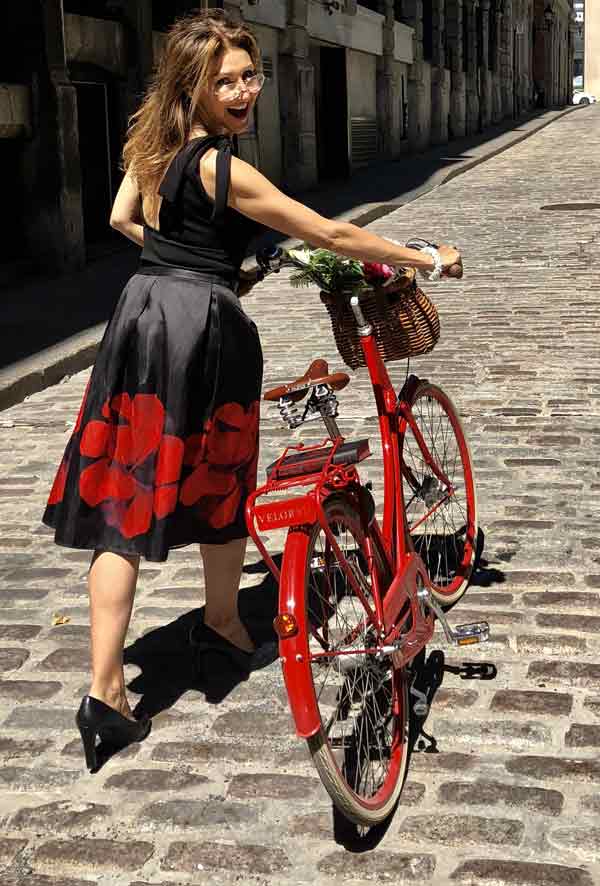 VIDEOS